Georgia & Hope & Pumpkins 2001
Photo by Amy LV
Students - this is another mask poem, or a poem with an object talking. I have a habit of always imagining what objects are thinking and wondering. So many things feel alive to me, so choosing pumpkins or Christmas trees is always difficult because I don't want to leave anyone out. Do you ever wonder what objects or animals are thinking? Which object or animal do you wonder about? Just look around for a minute. Let your eyes land on something, anything. Now ask yourself, "What might this ________ think about?" Jot a few notes, and play with them. Soon you may have the bones of a poem beginning.
It is still Banned Books Week, through Saturday, October 2. Yesterday's poem,
"Warning"
, is about protecting our rights to read all books. And here is my featured banned book of the day.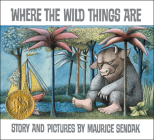 And if you'd like to read a whole bunch of banned books in protest of the whole idea of banning books, check out
amazon's list
.
(Please click on COMMENTS below to share a thought.)