Students - At the top of this post, you can see a couple of rubber stamp question marks. I carved them from erasers last Sunday. And even though I KNEW that the question mark needed to be carved in backwards in order to stamp properly...I forgot. Oops, but it's okay. I carved another one.
Each one of us has a voice in our head that is made up of many different voices we have heard before: voices of our parents, voices of our teachers, voices of our friends, voices of book characters and sometimes voices people who are have not been nice to us. We hear this voice when we feel brave or scared, when we make decisions about what to do and what not to do, when we decide how to think about our mistakes. And as we get older, we can learn to choose (it takes some work) which voice we will listen to when we think about our own successes and failures. Will I listen to a kind voice, or will I listen to a critical voice?
I have done a lot of reading about
growth mindset
, and I believe very deeply in learning to train my own voice to see more possibilities than problems. One book that is helping me with this right now is a great book titled RISING STRONG by Brené Brown. I like to read books that help me become more thoughtful about my actions, and sometimes when I write, this reading comes out in the writing. Today it popped out in the form of an advice poem!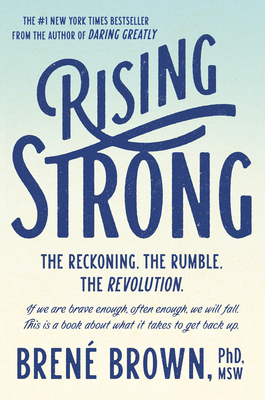 What is something that you believe strongly? Each of us has ideas about ways to live better, and writing is one way to share these ideas along. You might want to make a list of ideas you have, ideas that might help other people live more happily. Then you might choose to write an advice poem of your own. What would the voice in your head like to tell the voice in someone else's head?
You may have noticed that today's poem says to smile through the failure as well as at the point of success. This may be because I am also listening to an audio book right now...by a Buddhist teacher named
Pema Chödrön
. She teaches us about how life is a balance between pain and pleasure, and she explains that it is healthy to learn to accept pain and pleasure equally as neither lasts forever. Since life is always changing, why not choose to accept every part of it and smile?
Another reason I am smiling today is because it was fun to repeat that same rhyme (do it/through it/blew it/knew it) over and over!
In other news, it is an absolute delight to be visiting Keri Collins Lewis and her beautiful chickens (yes, chickens) over at
Keri Recommends
today. This was my first chicken interview ever, and gosh...I hope I get to do another someday. I even brought my own chickens along! Thank you, Keri-and-chickens, for having us to your cozy farm and for asking all about EVERY DAY BIRDS.
Over at my other blog,
Sharing Our Notebooks
, I am happy to host Stacey Dallas Johnston and her high school students from Las Vegas, Nevada! Peek into Stacey's notebooks and learn about how she and her students notebook on the West Coast of the United States.
Heidi is hosting today's
Poetry Friday
roundup over at
My Juicy Little Universe
. Don't miss her enchanting small poem about a nest's wonderings as well as all of the other poetry goodnesses on this last Poetry Friday of March.
Next week is April 1, both April Fools Day and the first day of National Poetry Month! I will be hosting the festivities here with an announcement of my own Poetry Month project, still in its development phase.
Please share a comment below if you wish.